Track Information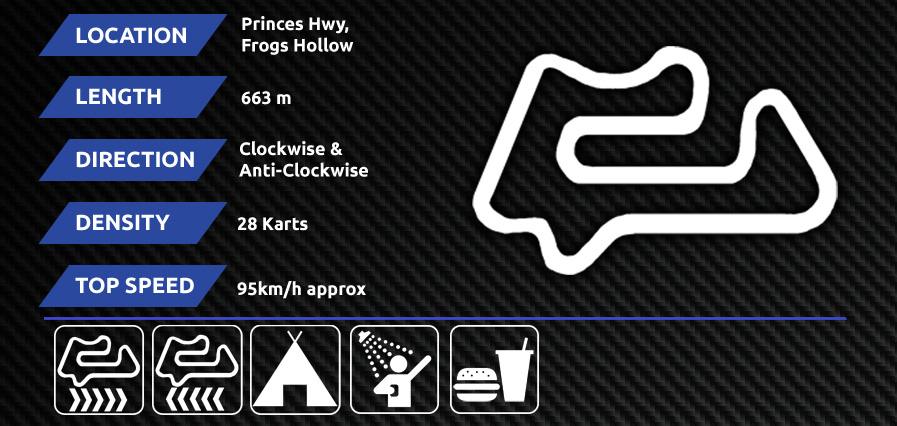 The club sends a big Thank You to Eric and Pat Johnston for allowing the club to lease land to build the facility, and all the members who have contributed to such a great sporting complex.

---
Practice: 9am – 5pm Saturday  &  Sunday
The track is open for practice 9am – 5pm Saturday and Sunday as per the Calendar. Practice fees apply to Non-Members $20.00 per day.  If a senior driving member wishes to practice, another senior club member is required to be present. This can be from the same family membership.
All karters must be signed in before going onto the track. Contact Lance Ogier on 0417 757 561 if you require more information.
Important: Please observe the Karting Australia Practice Rules in place at all tracks around Australia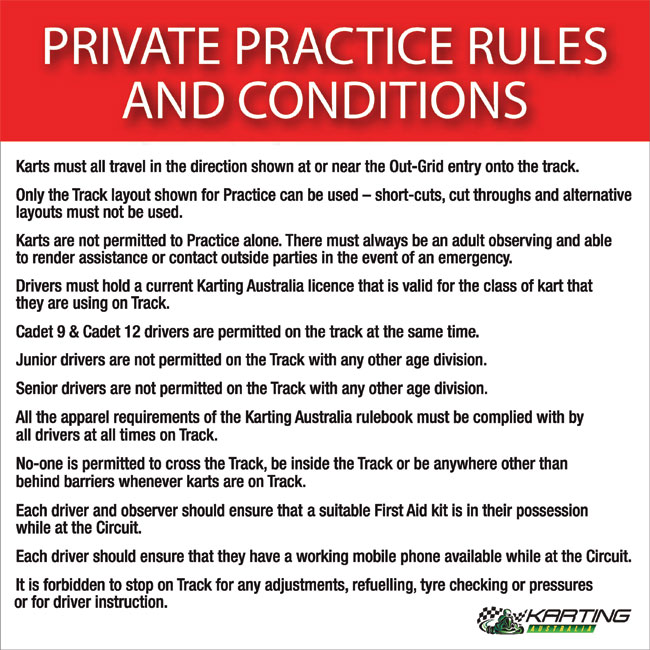 ---
Suggested Gearing
Class / Engine
Gear ratio
Cadet 9 Comer
Cadet 9 MiniRok
11 / 78
10 / 78
Cadet 12 MiniRok
10 / 83
KA4 Yamaha KT100J National
11/77
KA3 Yamaha KT100S Clubman
10/83
TaG Restricted Light (Rotax)
11/83
 TaG Light (Rotax)
11/83
The above ratios are only a guide and are based on a number of different drivers opinions. They should be considered a starting point only.